At The Pool Men, we believe a pool or spa should be in optimum condition so you know that every time you wish to use it, you will have a first class experience….We offer a range of service contracts as well as bespoke service arrangements to suit your every need as a pool or spa owner. We also take care of indoor swimming pools all year round, please call for a bespoke price.
Please see to the right for some of our most popular contract options. Bespoke or single service visits for pools or spas are available on request starting from £45 + VAT. If you have a spa that you wish to have serviced alongside your pool, this can be provided for a small additional fee.
Please call 01189 099 166 to arrange a free consultation.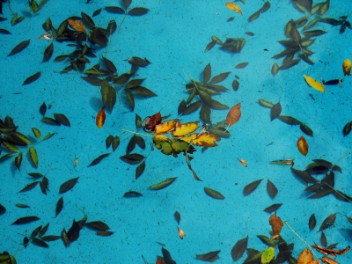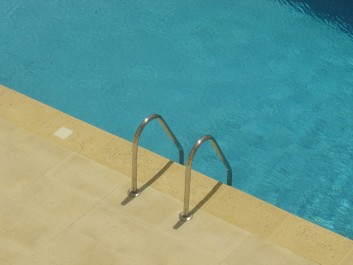 What's included?
RoutineService
Vacuum the pool
Net debris from the surface
Brush walls and floor
Clean scum line
Clean skimmer and pump baskets
Backwash and rinse filter
Clean autocleaner strainer/bag
Water test and adjust chemicals
Inspect equipment is in good working order
Detailed service report per visit
Phone: 01189 099 166
Email: thepoolmen@hotmail.co.uk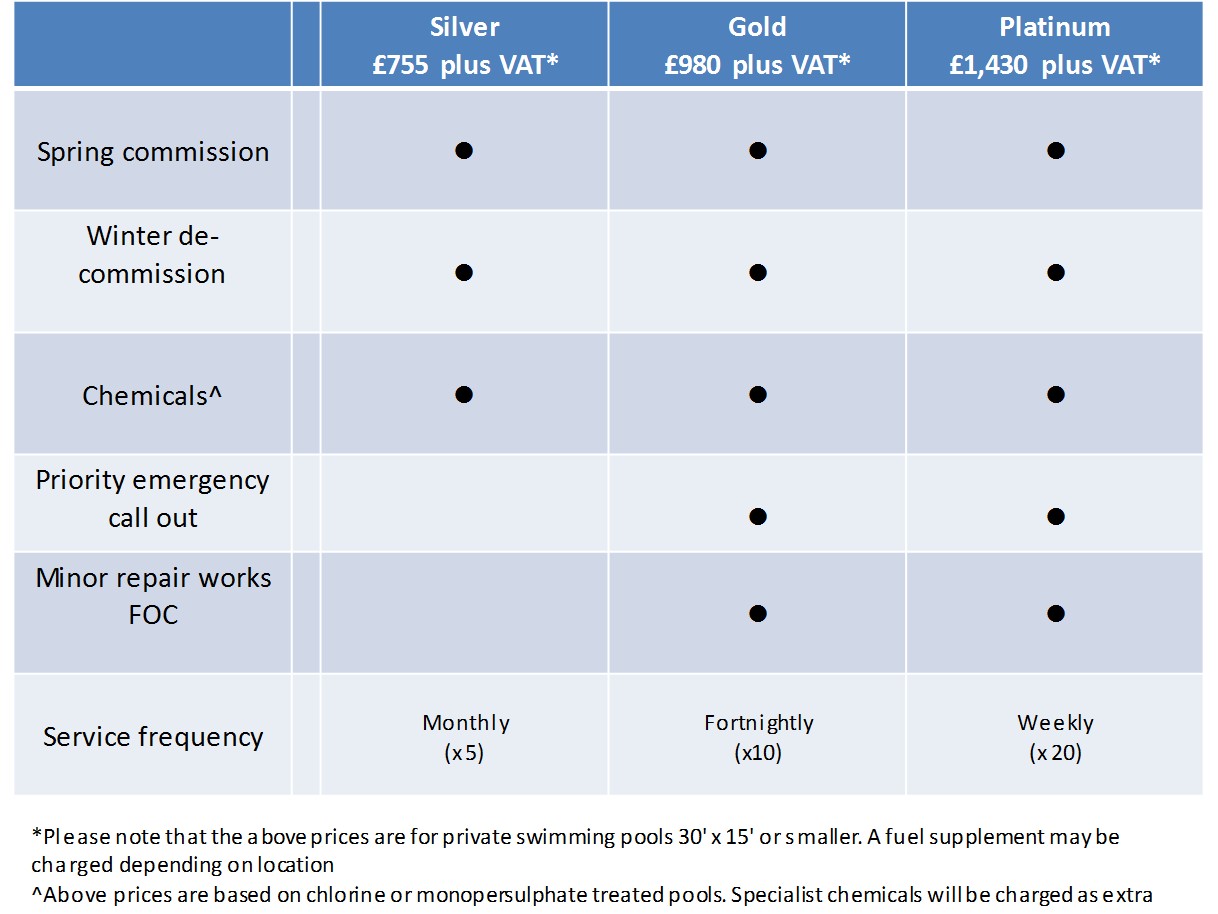 Platinum
The Platinum service is for you if you want to leave the chemical balancing, cleaning and general maintenance to the professionals, giving you peace of mind that your pool will be safe and ready whenever you want to use it.
Gold
The Gold service provides you with the reassurance that your pool will receive the attention it needs,whilst allowing you to perform some basic maintenance yourself
Silver
This package is for the hands on customer who still wants peace of mind that all is well with their pool water and equipment. Day to day upkeep is conducted by you, but a monthly service by The Pool Men gives you the reassurance that your pool is being properly maintained
NB: All packages include one visit each for Spring commission and Winterisation. If a second visit is required due to poor water quality, this will be charged at our hourly rate
Spring Commission Winterisation
Remove, clean and dry winter cover Clean, remove and store solar cover
Commission and test plant room Remove and store automatic equipment cleaner
Reset time clock Comprehensive water test
Chlorine wash coping stones Vacuum the pool
Vacuum and net the pool Add Winter chemicals
Clean scum line with chemical Check and adjust the frost stat
cleaner Set time clock
Clean automatic cover and check Isolate pump supply
workings Drain plant
Comprehensive water test Bypass heaters
Add Spring commission chemicals Drain plant equipment
Refit solar cover and roller Fit Winter debris/automatic cover
Set up automatic cleaner Test automatic cover
Commission and test pool heating
system